About Nomi
This highchair is designed by Peter Opsvik, Norwegian designer who dedicated his life to different sitting solutions.
Nomi is designed to provide your baby with a soft and cosy spot at the centre of the family. The raised height is ideal for ``talking``, playing, feeding and keeping good eye contact with your baby.
Nomi highchair will fit your child from approx. 2 years and into the teenage years. You can combine your Nomi Highchair with add-ons to customise it for your growing child - right from your baby's first day.
Nomi Baby is perfect for your newborn baby until approx. 6 months. It is secured directly onto the wooden stem and replaced by the seat, back support and footrest, when you child is ready to sit upright.
Nomi Mini is a restraint for children between approx. 6 - 24 months. It is easily fastened on the seat and back - and simply removed when your child no longer needs the extra support and climbs in and out of the chair without help.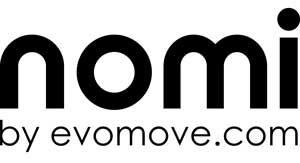 COUNTRIES TO WHICH WE DISTRIBUTE THIS BRAND